The peer-reviewed orthodontic journal that supports your postgraduate education
Orthodontic Update is an invaluable resource for orthodontic professionals, offering informative and evidence-based articles specifically tailored to the field of orthodontics. Stay updated with the latest research, techniques and advancements in orthodontics through our comprehensive publication.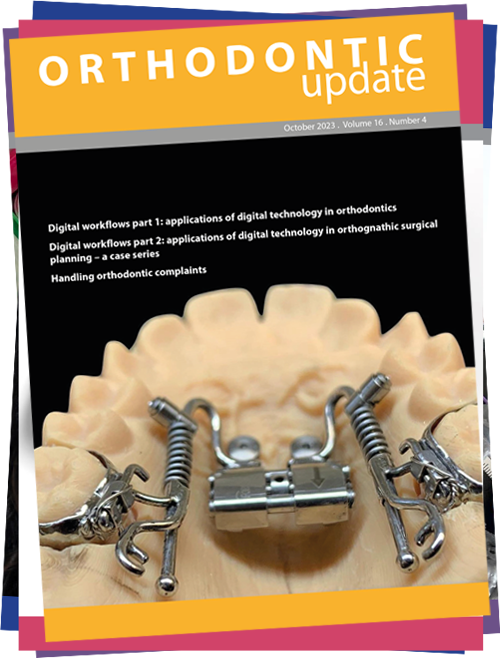 WHAT'S NEW?
See the latest issue
A special issue focusing on the importance of orthodontist and general practitioners
LOOKING FOR AN ARTICLE?
Search
Find articles dating all the way back to 2008
Volume 16, Issue 4 for October 2023
Join our newsletter today
Get the latest updates
Webinars
To support dental education, the Update team has created a series of webinars on multiple specialties and disciplines that encompass dentistry, all delivered by expert clinicians. All webinars are FREE to attend and often come with 1 hour of verifiable CPD.